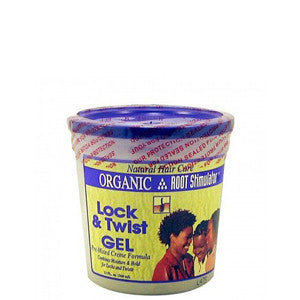 Organic Root Stimulator Lock & Twist Gel 13oz
Using Organic Root Stimulator Lock and Twist Gel results in a twist with fabulous shine and hold! This gel is lightweight and controls frizz. This Lock & Twist Gel is very moisturising, easy to use, and washes out completely.
This specially formulated gel contains no alcohol or beeswax and will not cause flaking. It allows you to style and/or touch up your hair and is ideal for those with locks and twists.
Organic Root Stimulator Lock & Twist Gel:
Pre-mixed cream formula combines moisture and hold

Will not flake or cause build-up
Perfect for all natural styles
Alcohol-free, sodium-free
Will not dry out hair
---